Center for Occupational Development and Education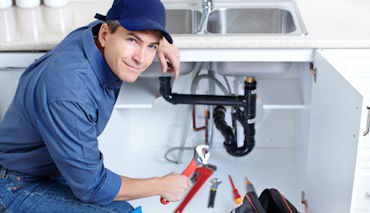 Continuing Education For Plumbers
Center for Occupational Development and Education (CODE) is a private not-for-profit school approved by the Department of Consumer Protection to offer continuing education to plumbing license holders.
Mission Statement for CODE, Inc.
The mission of CODE Inc. is to serve as the premier school of choice for the occupational trades in the state of Connecticut for quality training and education focused on improving the performance and professionalism of contractors, journeymen and apprentices.
A School Built and Run by Plumbers
ALL PLUMBING CONTRACTORS LICENSE HOLDERS ARE REQUIRED TO COMPLETE SEVEN HOURS OF CONTINUING EDUCATION BEFORE LICENSE RENEWAL

All classes are held from 7am-2:30pm
Classes fill quickly, seating is limited

Sep 28 - Univ. of St. Joseph, West Hartford
Oct 2 - East Haven
Oct 10 - Mystic Marriott (10am-4pm)
Oct 19 - Fairfield University, Fairfield
Oct 26 - Portuguese Cultural Ctr, Danbury

30% discount for CT PHCC members and their employees!
Refunds subject to 10% surcharge.

Registration includes light breakfast and lunch
Note: We reserve the right to cancel class due to low enrollment or inclement weather.

To fax or mail your registration, please download registration form, then return it by:

Fax to: (860) 631-5994

Mailing Address:
CODE
PO Box 226
Fishers Island, NY 06390
Non-Member Registration
Member Registration
Not-For-Profit Status
The Internal Revenue Service (IRS) has granted CODE Inc. official status as a not-for profit 501 ( c ) (3) educational institution. By abiding by the IRS's strict not-for profit rules, CODE enjoys virtually tax free status, contributing to the school's ability to deliver training and education as the lowest possible cost.